Een echt powerhouse van een flitser.
Klein van stuk maar groot qua prestaties, de perfecte flitser voor de fotograaf die veel op locatie werkt en een flitser eist die niet alleen veel power geeft maar ook betrouwbaar is qua kleur en output stabiliteit.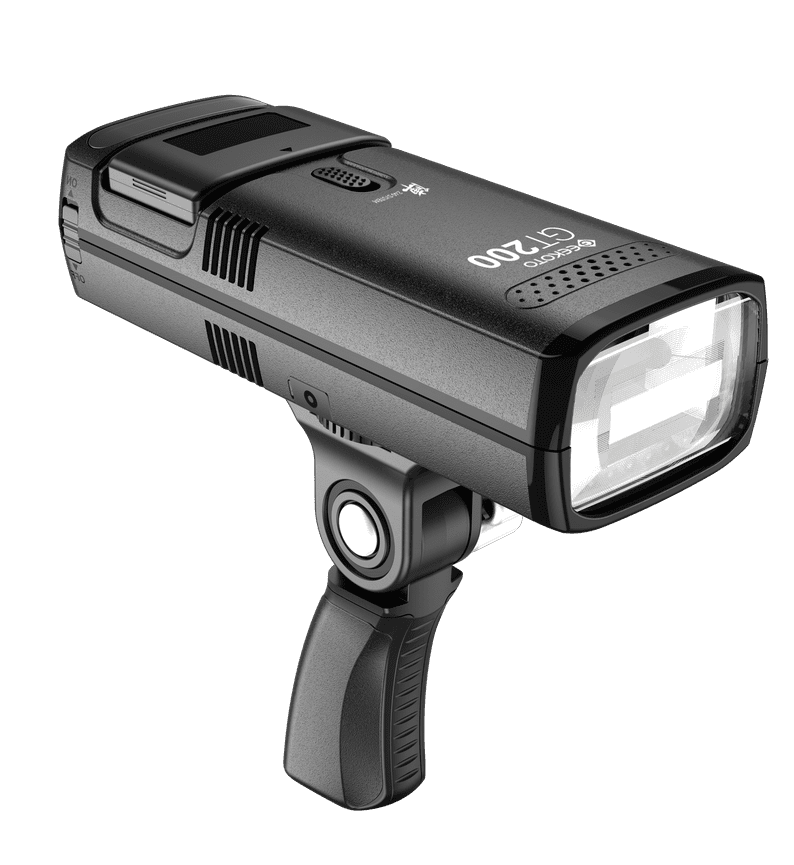 PORTABLE OFF CAMERA FLASH:
GEEKOTO GT200 is a lightweight portable Off Camera Flash. The flash power is up to 200W.
2.4G WIRELESS CONTROL & ACCURATE DIMMING:
Built-in 2.4G wireless JIN system which allows TTL control. Also, the GT200 has a 3.5mm sync jack which allows a variety of synchronized triggering methods. The GT200 supports about 50-60 meters distance control with triggers.
COMPATIBLE WITH GODOX XPRO:
GEEKOTO GT200 is not only compatible with GEEKOTO triggers, but also compatible with Godox XPro triggers. Just press and hold both "+" & "-" until the LCD displays a small "A". If you want the flash to be compatible with GEEKOTO triggers, just press and hold both "+" & "-" until the small "A" disappears on the LCD display.
ADJUSTABLE POWER:
The power adjustment range of the GT200 is from 1/1 to 1/128. And the 22-level precision is fine-tuned. The color temperature is maintained in the range of 5600 ± 200K. So you could choose the suitable power and color temperature as you like.
PROFESSIONAL POWER SUPPLY:
The GEEKOTO GT200 uses international brand battery which supports large capacity power box (14.4V/2900mAh) with a 0.01-2.1s recycle time. This allows the flash to shoot 500 Full Power Flashes (or more) from a full charge. Flash supports 1/8000 second high-speed synchronization, high-speed strobe, high-speed remote-control synchronization trigger.