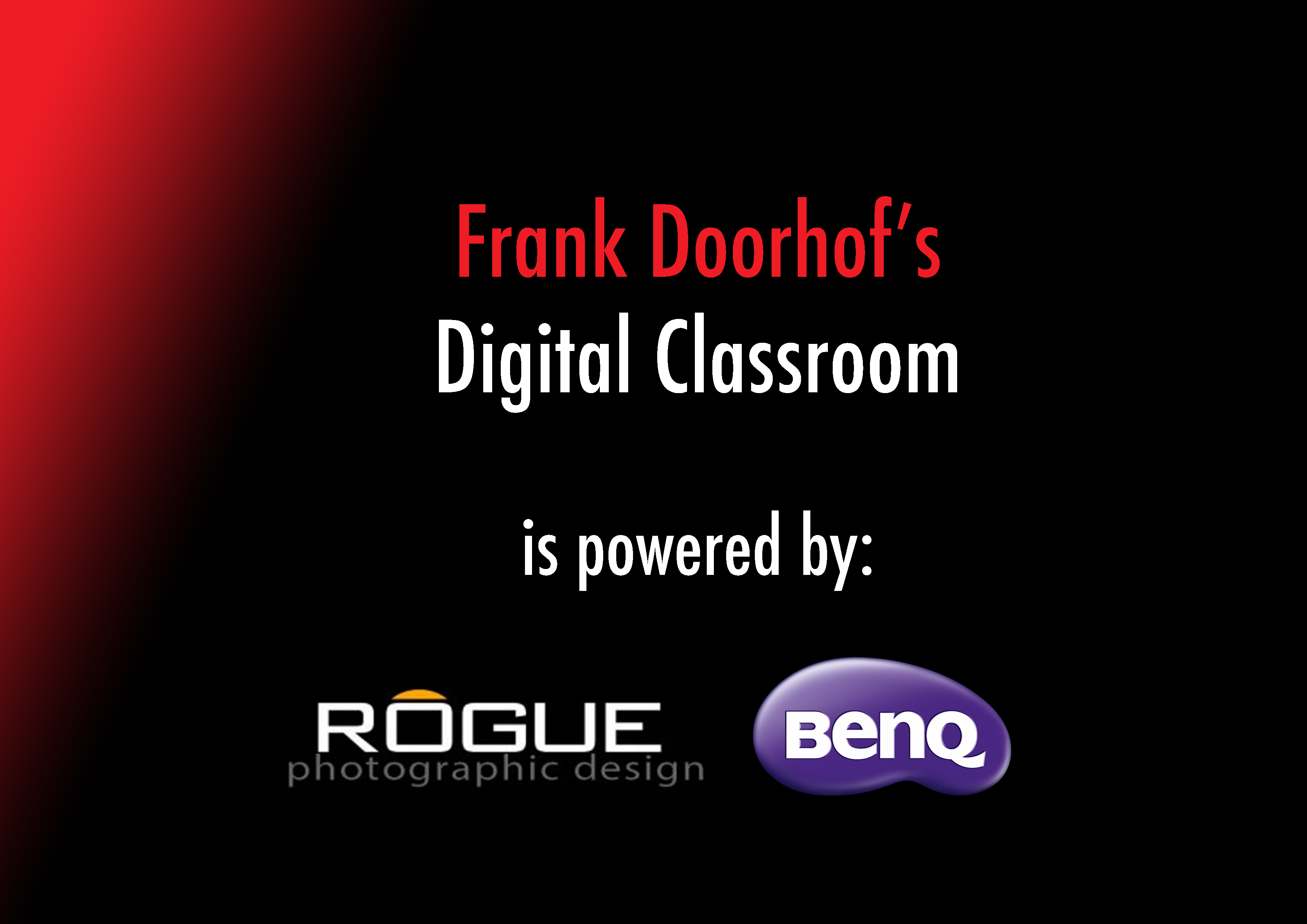 Replay of the last digital classroom
"The Photos that Inspired Me"
Frank practically grew up in the Doka of his grandparents. They were early adaptors and had advanced photo and video equipment. A lot of material has been saved and we are still working on digitalizing all the slides.
But life moved on, Frank found interest in computers and built a local computer business, together with his wife Annewiek. But when the first digital cameras were introduced, Frank was curious and started this hobby again.
Meanwhile, Frank also found a passion for teaching, and one thing led to another. He made a basic instructional video about lighting. That was picked up by a Dutch distributor, so the whole family and the computer business helped to copy discs, print covers, and distributing the first few videos. And his talents did not go unnoticed. He was asked to speak on big international shows and events and wrote a book with the help of Scott Kelby: "Mastering the Model Shoot", in the meantime, teaching workshops on model photography worldwide.
But which pictures does Frank like himself, and which photographers inspired him? How does he get inspiration for his colorful and contrasty work?
You'll find out in this very personal episode of the Digital Classroom
https://www.studiofd.eu/site/wp-content/uploads/2017/02/DigitalClassroomTumbnailYoutube.jpg
2480
3508
annewiek
https://www.studiofd.eu/site/wp-content/uploads/2022/07/studioFD_Logo-1FV-300x155.png
annewiek
2021-09-30 09:23:34
2022-07-21 14:56:02
Replay of the last digital classroom